I haven't posted a lot of client photos lately for good reason - they're Christmas gifts from my clients to their families or spouses who probably look at, or could look at, my blog! So if I post those photos, I could get in big trouble for spoiling the holiday surprise. So being a dedicated blogger, I am using this time to have fun shooting and educating my readers :)
Today I met up with fellow photographer & business owner,
Lanie Kinzie of TheCrystalLenz.com
. She recently got some new toys, the
Canon EOS 5D
and the Canon 24-70mm f/2.8
L
lens. Lanie wanted me to share some of my tips & techniques on using the 5D and 24-70 so she can hit the ground running tomorrow when she shoots for
Hagerstown Magazine
. But that's not all, she happened to have one of her older lens on hand, the Canon 135mm Soft Focus prime lens. The unusual feature of this lens is its
softfocus capability
.
The lens has a ring that allows continuous soft focus settings ranging from locked at 0 (none) to 2 with detentes at settings 1 and 2.
Below are photos of the two lenses we were using today.
Needless to say, I had to mount the Canon EF 135mm on my 5D and give it a try. And for all the Adobe software fans out there, the following photos were post-processed using
Adobe Lightroom
, and Lightroom ONLY. Adobe Photoshop was not used.
Below are a few photos I took of Jordan cruising the playground.
The background blur, or
bokeh
, was pretty good for a lens of this value - less than $300
Here I set the lens on Soft Focus setting #1 and added one of
Kevin Swan's Lightroom presets
.
I used a backlit preset in Lightroom for this image. I was impressed with how sharp the EF 135mm was considering its value. Maybe not as sharp as its more expensive cousin, the
EF 135 f/2.0

L
, but decent enough. In reality, it's really not fair to compare this with any
L
lens.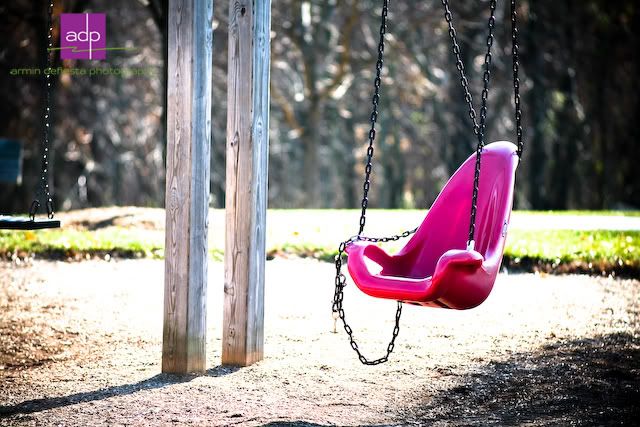 I used the Soft Focus setting again
...and again
Overall I was impressed with the performance of this prime lens. You can't go wrong with the value, very light weight, and bokeh. Again, not as sharp as the 135 "
L
", but I don't think it's fair to compare them anyway. I'm not a fan of the Soft Focus feature, I normally don't have the need for it. If I ever do, I can create it in Photoshop.
Now some fun with the Canon 24-70 :). We both love how cool it is to shoot with a wide angle lens. Lanie is a prime lens user, so operating a zoom ring took her some getting used to, lol. But she loves it! She also loves the back-auto focus button trick I showed her as a Custom Function setting on the 5D. Now she can really aim, focus, and shoot fast!
This is Lanie's shadow of her holding her 5D. I used an old vintage preset in Lightroom for this gritty look.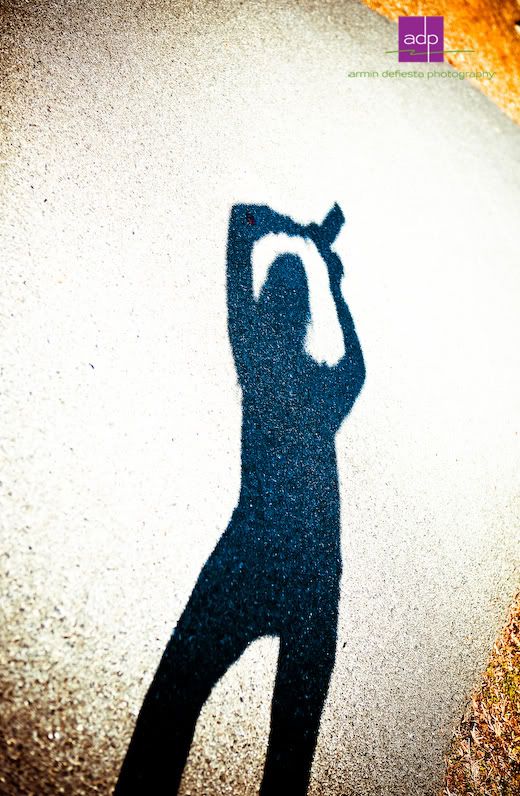 ...showing off her new toy to me
Another happy 5D & 24-70 owner :)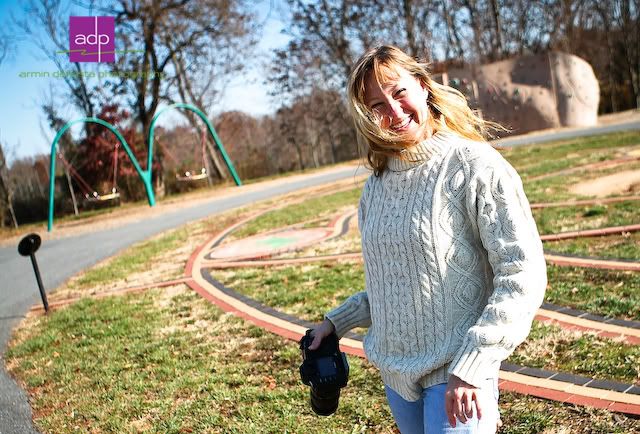 A very fun day we had! Thanks Lanie for coming out to play. Can't wait til next time!