Ah yes... it's November, I can't believe it's almost Thanksgiving. Soon it'll be Christmas! Geez time flies. Anyway... Okay, let's get the business out of the way first. My 2008 rates are rolling out, visit my website's PORTRAITS page for more info. BUT I've also included gift certificates towards orders!
I've uploaded some of my client events on Pictage and I've also scheduled some new events (you know who you are). This is exciting because I haven't even shot the new events yet. Pictage notifies the client that their photo session has been scheduled and the client can notify their friends and family simply by forwarding the link. But the goodness continues... I've included some gift certificates to go towards print orders, not only for the client, but to any guest that pre-registers! How sweet!
Ah yes, Nathan was Optimus Prime for Halloween and had a great time with his mom & sister collecting treats! His mom will be sending me pictures soon. He carved a great pumpkin last week for the occassion.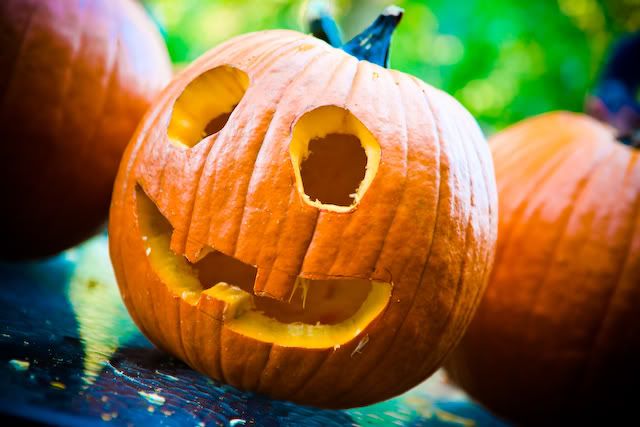 Doin' the Nate dance!