New Year's Eve was both a celebration of welcoming 2008 and the day of Eddie & Catrina's wedding. They chose this day as it represented the start of their new lives together. It was a beautiful, intimate ceremony with a great New Year's Eve party/wedding reception afterwards. It will definitely go down as one of the most fun weddings we shot in 2007!
Denise, Noah, and I shot hundreds of images for their album - from the getting ready shots at
Michael Angelo's Salon
where Catrina works, to the final countdown of 2007. I will work on full edits of these images over the next week to prepare them for their Italian full grain leather album made by
Kiss Wedding Books
. But I wanted to select a few favorites to share with everyone on my blog, check 'em out below!
Thank you Catrina & Eddie for letting me document one of the most important days of your life and family history. I hope everyone enjoys a few photos and a quick slideshow of some of my favorites from the wedding!
I really liked Eddie's "ring shot" that Noah got for me :)
Catrina getting ready...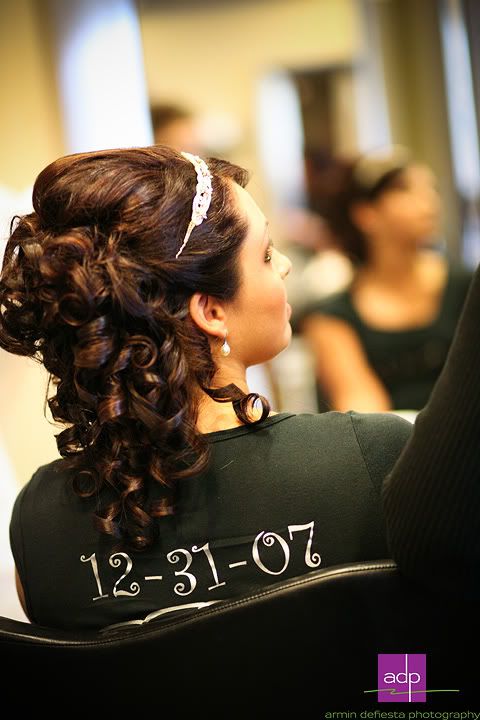 We got outside just in time to shoot under perfect lighting conditions for this shot... this is why I recommend getting as many portraits done before sunset and ceremony! Beautiful light and less to worry about later :)
Catrina is absolutely gorgeous!
I asked the bridesmaids to get silly on me for this shot :)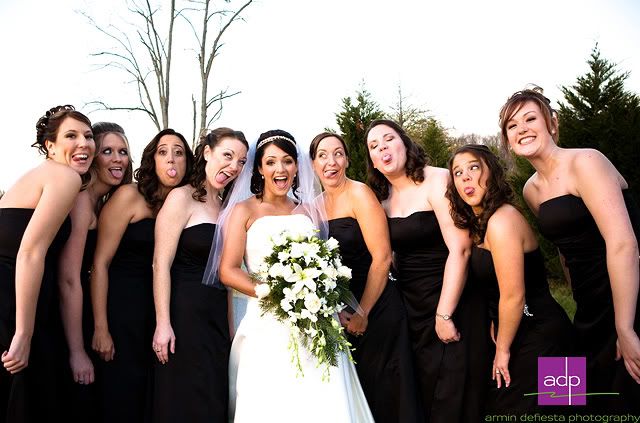 Delaney and Avery did a fabulous job as the flower girl and ring bearer!
I love this shot Denise got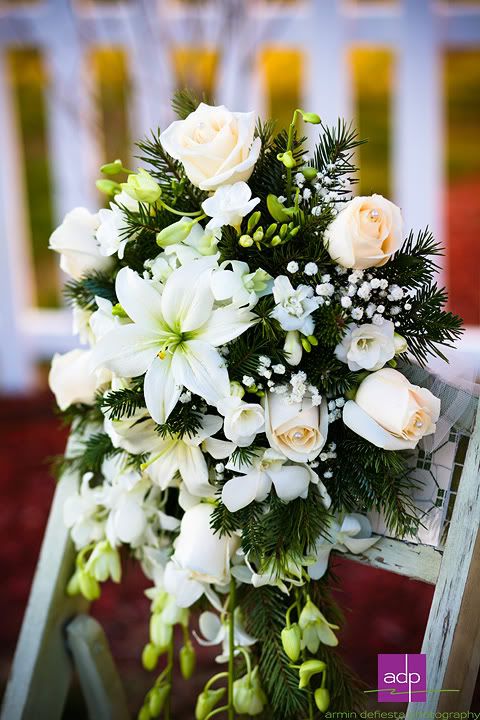 Catrina asked me to set up a giant slideshow of her
Engagement Photos
for arriving guests to enjoy before the ceremony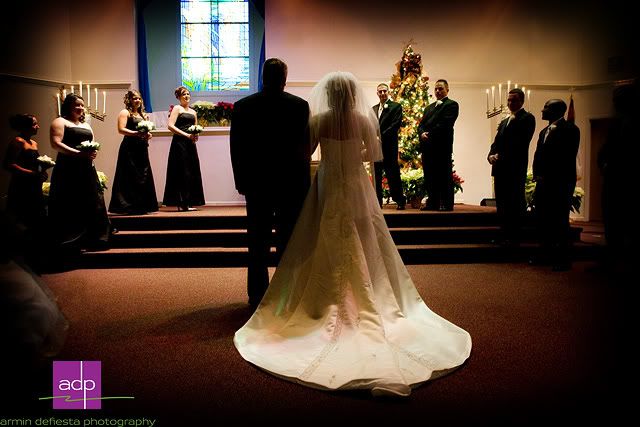 Married!