Well I have been meaning to do this forever! My P3 account with Pictage is now set up! My simple CHECKOUT page will remain active for those that prefer PayPal or Google Checkout.

So now clients can pay for their wedding photography packages online and it can be split up into payments! All with the click of a mouse pretty simple and so convenient. So check it out I think you just might agree!

Visit http://p3.pictage.com enter the studio ID (AD055) as the login value and the password is guest.






Here you'll see all the packages listed. Select the one you booked.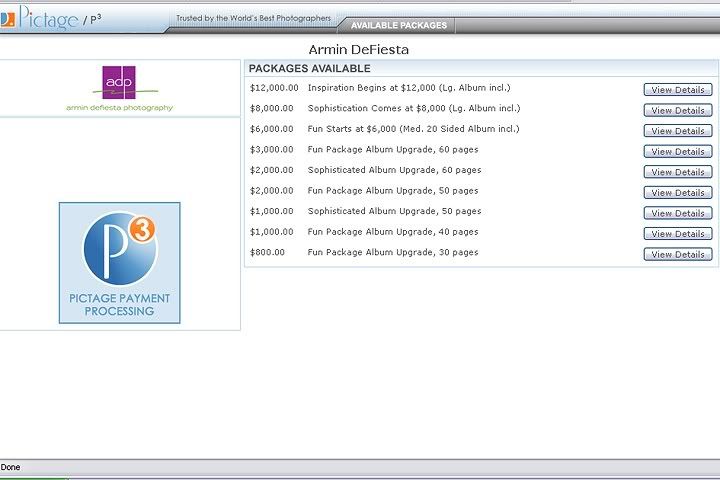 You can even pay for album upgrades separately, especially if you decide on it later after booking your date! This is great for those that booked my Fun Package and want a little extra in their album.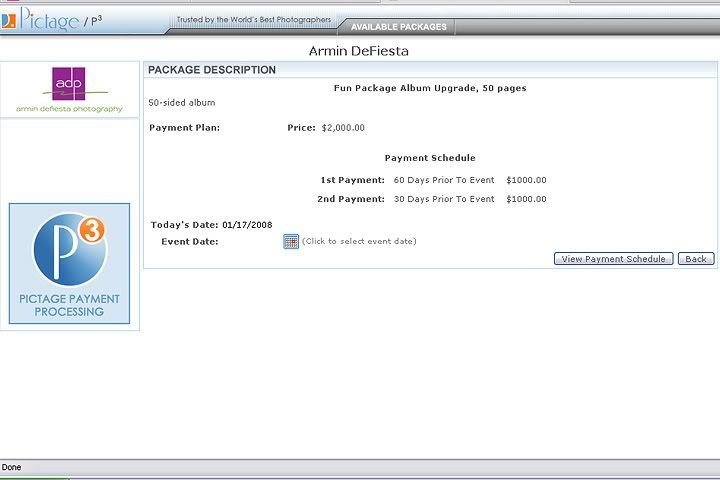 Here's a screen shot of the Inspired Package, it lists out what's due now and your installment payment schedule! How awesome and convenient :)